Fantastic news from the organizers of the IP STARS ranking! Our experts were again awarded in many key categories this year!
Here is the list of honorees:
Congratulations to Dorota Rzazewska for rating:
Patent star 2023
Top 250 Women in IP 2023
Trademark star 2023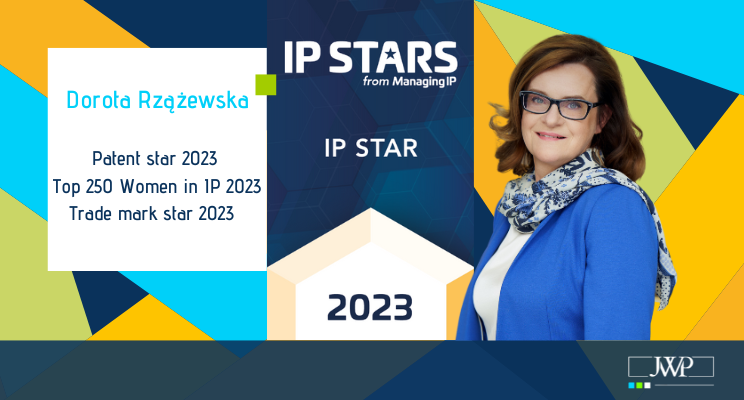 Tomasz Grucelski
Rating:
Trademark star 2023!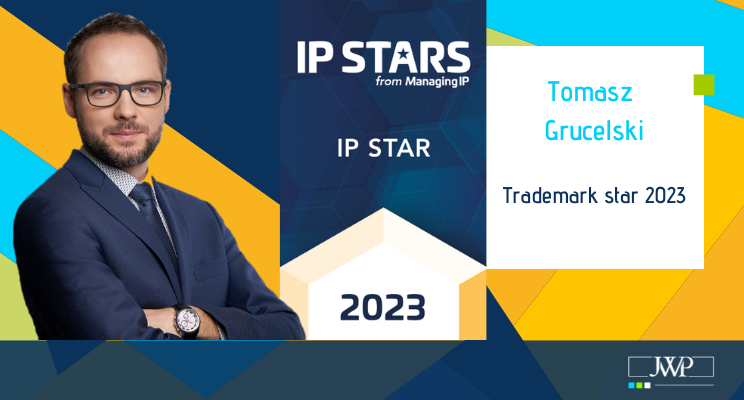 Piotr Godlewski
Rating:
Patent star 2023
Helena Gajek
Rating:
Trademark star 2023
It is extremely motivating for further work and development.
Thank you for your recognition Managing IP & our Clients for their recommendations.