For more than twenty years Roger Federer was bound to a sponsorship deal with Nike which included a line of products bearing his "RF" initials. The deal expired in March 2018 and Federer lost the right to use the logo, which is registered as a trademark (EUTM 006819395) for Nike Innovate.
But as one thing ends, another begins. At Wimbledon in 2018, Roger Federer turned up wearing a Uniqlo outfit for the first time. The new image was part of a $300 million deal which the Japanese clothing manufacturer signed with the player for ten years. This amount might have been higher if Uniqlo could put the "RF" logo, which has high recognition rates in the tennis world, on the outfits and accessories promoted by Federer. The situation is further complicated by the fact that Uniqlo does not produce footwear, so the twenty-time Grand Slam winner has to play wearing Nike shoes without his initials on them.
Nike owns "RF"
Legally, Nike still owns the "RF"trademark, which was registered in 2009 in the clothing and footwear class. Federer, however, owns trademarks for his full name and signature, which is why they are not disputed.
As recently as the spring of 2018, the Americans showed no intention of selling the rights to the "RF" logo to Federer. However, a year after ceasing cooperation with the player, Nike stopped selling clothes and accessories with his initials. Although Federer is optimistic about the possibility of regaining control of the logo, the trademark law is clear, as is the validity of the contractual provisions. In these circumstances, the question is: does the legendary player have a chance to win the right to use the "RF" logo?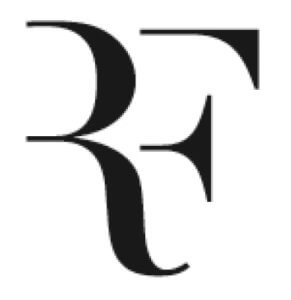 Trade mark (EUTM 006819395) registered in favour of Nike Innovate C.V.
The consequences of a business divorce
Michał Resmer, attorney at law at JWP Patent & Trademark Attorneys, sees two other likely options for resolving the situation, in addition to the possibility of licensing trademark rights. Firstly, it is worth noting that this is not about the initials as such, but about their specific graphic layout registered under the trademark law (EUTM 006819395) which is familiar to tennis fans and the Swiss champion himself. The best solution seems to be to purchase all the protection rights or to wait five years, when they can be declared expired due to lack of actual use.
The case of Federer vs. Nike is a good warning for those starting a professional career or setting up a business. Defectively constructed contracts or assigning one's rights to third parties for quick gains can have long-term consequences and stop one from moving smoothly in the world of intellectual property – especially when success exceeds anyone's predictions, says Mr Resmer.
This shows the importance of having a detailed rights protection strategy. It secures one's market position and can be used to effectively combat unfair competition from anyone who may want to unlawfully benefit from other people's achievements.
Michał Resmer summarizes: Interestingly, the mistake that Federer made in his youth was avoided by other players, such as Novak Djoković. He registered a sign bearing his initials in his name (EUTM 012464951), thus avoiding entrusting his fate to giant sportswear producers.
Strategy likes precision
A sporting career is a very fragile construct. It is difficult to predict how long it will last, so it requires a strategic view of the process of building one's personal brand, which includes protection of intellectual property rights. Over the past few years Roger Federer has been playing less in tournaments, focussing more on recuperation. By doing so, he is able to extend his career without specifying when it will end. A dozen or so years ago, he probably did not envisage being an active player for so long, which might have influenced his decisions and the strategy he adopted for the protection of his exclusive rights. This could be why Federer agreed that the trademark based on his initials should be registered in Nike's favour. Yet, despite past events, there are numerous signs that the parties to the dispute will seek to reach a settlement through negotiation, in order to avoid a court battle and unnecessary damage to their image.
This is made more likely by the fact that the 38-year-old Roger Federer still competes in the most prestigious tournaments and prefers to save energy for his sporting endeavours. According to tennis experts, his career will definitely not end before the Olympic Games in Tokyo in 2020. He is currently preparing to compete for another Grand Slam victory at New York's Flushing Meadows. If he wins, It would be his first victory in the US Open in Uniqlo colours.