JWP Patent & Trademark Attorneys team wishes you a lot of health, joy and cheerfulness!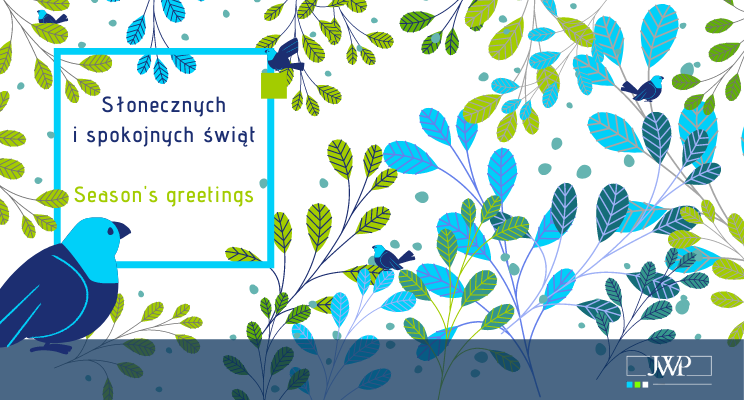 We are delighted to announce that we have been recognised by The Patent Lawyer Magazine as one of the top 10 law firms in Poland! It is a great joy…
26 July 2022
Recognizable brands have been waging a fierce war against counterfeits for years. No wonder; according to the report of the European Union Intellectual Property Office in 2020, counterfeit goods detained in the…
27 May 2022
Coral reefs belong to the ecosystems that are the most sensitive to climate change, and thus serve as a perfect study example of the changes taking place on our planet….
27 May 2022
The intellectual property right holders who register changes effected within a company with the Polish Patent Office are obliged to submit relevant documentation confirming the occurrence of said changes. The…
08 April 2022